Are you looking for a low cost alternative for your aerial photography needs? Patriot Productions can offer both video and still photos from any location in the Greater Richmond area. With internet download, you can have your 8.1 mega pixel digital photos on your computer in less than an hour after the flight. The following photos were taken from a Cessna 152 at 1000 feet.


This photo is of Paramount's Kings Dominion, 20 minutes north of Richmond in Hanover County.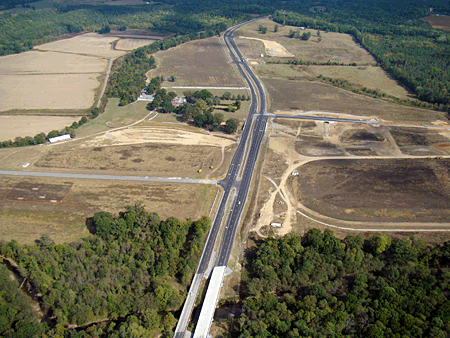 Caroline County will be the new site of the Virginia State Fairgrounds starting in 2009. Its location is just 2 minutes east of I-95's Doswell exit.
To see a video demo, click here.
Prices are based on the length of aircraft rental and services rendered. For more information, call Patriot Productions or e-mail us today.